The 2019 Nissan Pathfinder is a 3-row crossover SUV that stands ahead of the rest. Featuring the reliable and dependable design that can be expected from Nissan, the Pathfinder is a family vehicle that packs a few surprises.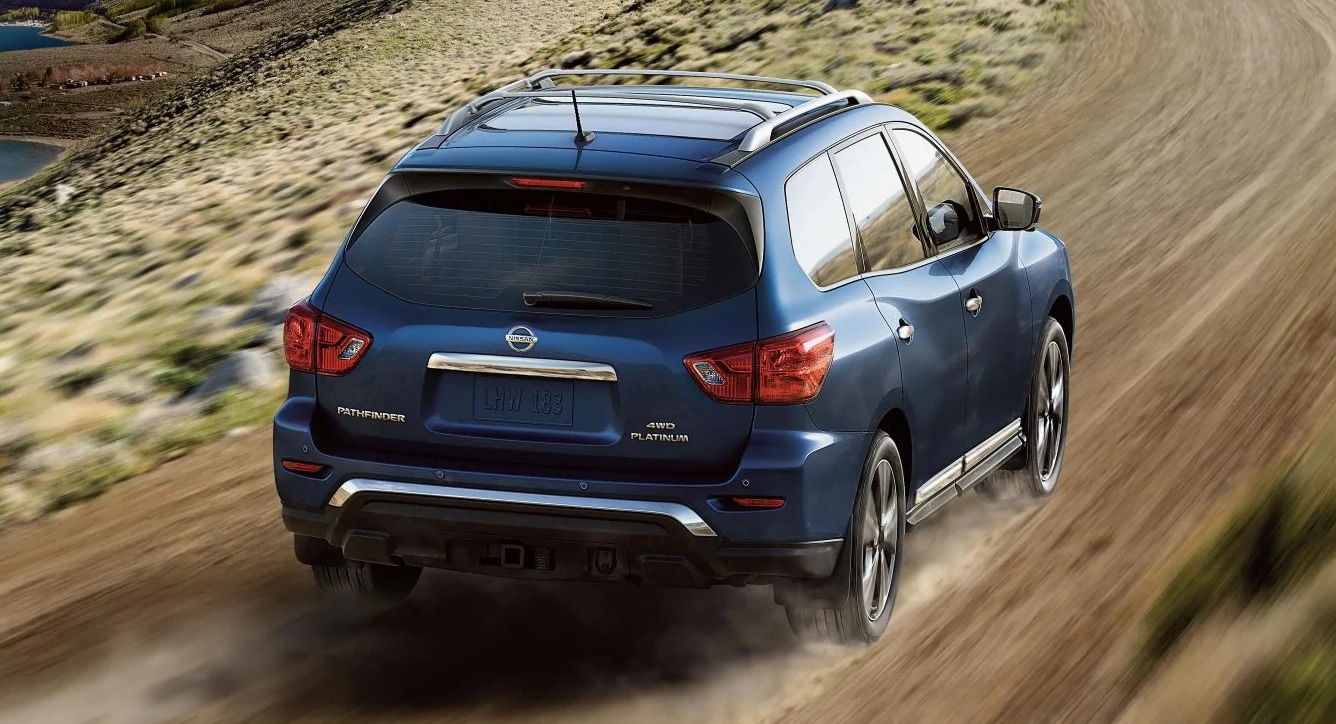 ?
Perhaps the most impressive feature of the 2019 Pathfinder is its powerful engine. Not always a priority for a family-oriented vehicle, the Pathfinder manages to punch 284 horsepower out of the 3.5-liter V6 beneath the hood. Producing 259 lb-ft of torque, the Pathfinder's powerplant allows it to tow up to 6,000 pounds in addition to its own considerable frame. This makes the Pathfinder ideal for even the greatest family excursions.
Aside from its considerable muscle, the 2019 Pathfinder also sports some of the latest amenities inside its plush and comfortable cabin. From reclining 2nd-row seats, which are capable of sliding to provide easier access to the 3rd row, to a height-adjustable driver's seat, the Pathfinder showcases thoughtful features all across the interior. Tech options include the increasingly standard push-button ignition as well as an 8-inch infotainment touch screen linked to 3-zone climate control and 6-speaker audio system.
While the tech in the cabin is impressive, it pales in comparison to the tech powering the safety features aboard the Pathfinder. Available options include blind-spot monitoring, rear cross-traffic alert, adaptive cruise control and forward collision mitigation that includes autonomous emergency braking. An additional feature unique to the Pathfinder is a Rear Door Alert that assists you in keeping tabs on your passengers and cargo.
All in all, the 2019 Pathfinder is packed with everything we expect from Nissan while still managing a few surprises. If you are interested in viewing a Pathfinder for yourself, or any of Nissan's other fine vehicles, we invite you to visit our showroom at 74-15 Northern Boulevard in Jackson Heights. We are Koeppel Nissan and it would be our genuine pleasure to serve you.