Are you interested in a mid-sized SUV? The 2019 Nissan Murano has much to offer and is more than competitive with mid-sized SUVs from Chevrolet, Ford, Honda, and Hyundai.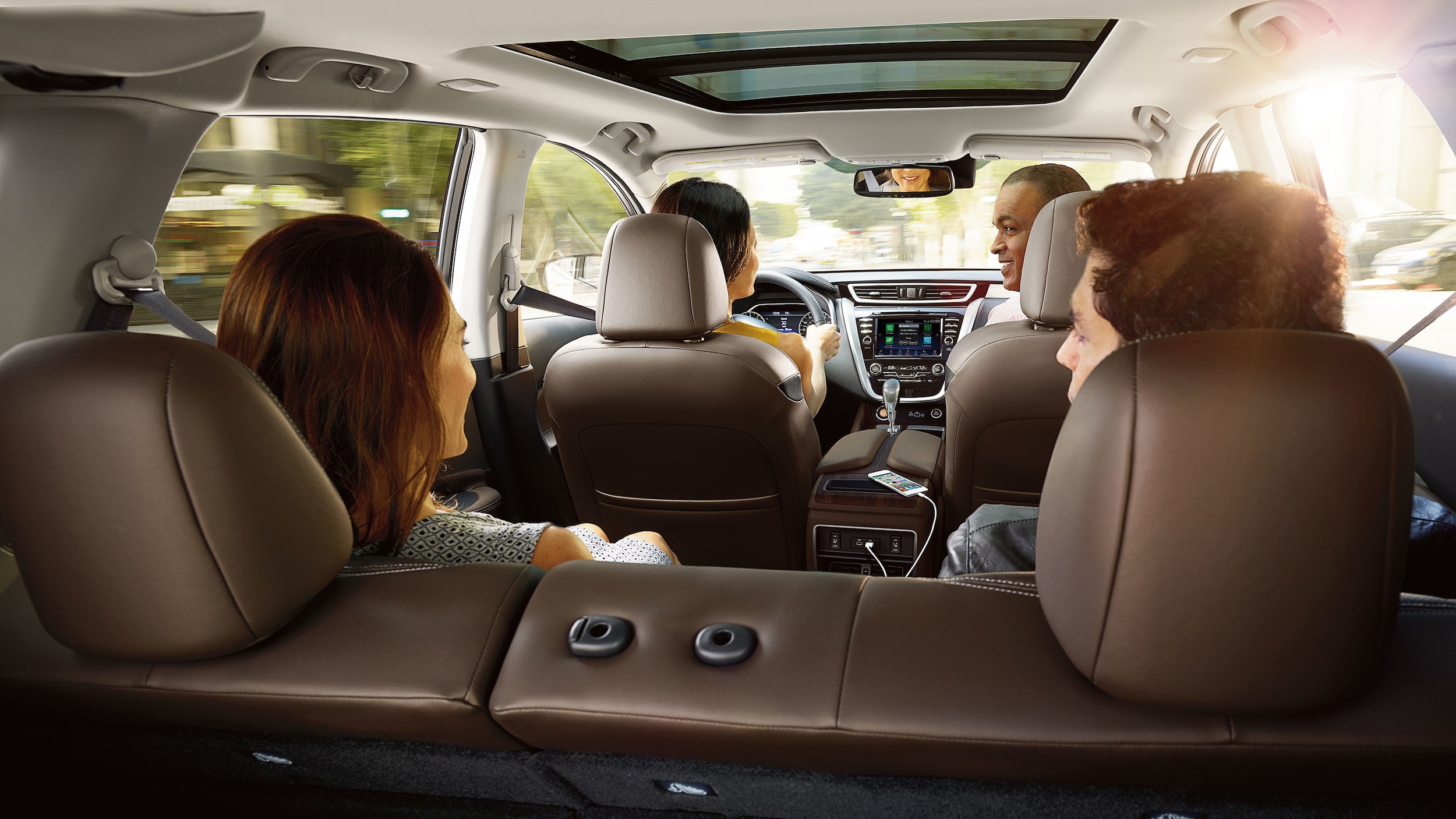 ?
First, the 2019 Nissan Murano has a V-6 engine across all trim levels (S, SV, SL, Platinum). It produces 260 horsepower and can direct that power to either just the front wheels or to all four wheels. The V-6 makes the car reasonably quick, with a 0 – 60 mph time of 7.3 seconds and a standing quarter mile time of 15.6 seconds. Braking to a stop from 60 mph takes about 120 feet.
Exterior styling changes are a new grille, headlights, taillights, and fog lights. Depending on the trim level, 18-inch or 20-inch wheels are available. Interior trim includes dark or light imitation wood as well as a silver metallic option. Leather upholstery is available at the Platinum trim level. Higher trim levels also have emergency automatic braking with pedestrian detection, blind spot monitoring, lane departure warning, and high-beam assist.
Additional available technology includes a 7-inch instrument cluster display, an 8-inch touch screen, 4 USB ports (two are type C), a surround-view camera system, adaptive cruise control, and a traffic sign recognition system. The Murano also has a lane-keeping system, to help when the driver lets the car wander to close to another lane. Unlike other systems, instead of using the car's steering to get the car back to the lane's center, the car's brakes are used to signal the driver.
Driving the Murano gives reassuring impressions. While soft, the ride is not spongy and the car is not difficult to control, though there is some body roll. Braking is strong. Visibility is good, though feedback the steering wheel is limited.
If you're interested in finding out more about the 2019 Nissan Murano, test driving one, or buying one, please call Koeppel Nissan at 855-245-1727, or visit or dealership at 74-15 Northern Boulevard in Jackson Heights.