With so many new vehicle segments on the market today, not to mention the extensive range of sedans alone, it can be easy for a particular name to get lost in the woods. This unfortunate fact is especially true for older nameplates that consumers have become complacent with, as the mind is so often drawn to newer things. This is why it is so remarkable that Nissan has been able to revive and reinvent its aging Altima brand into something new and exciting. Enter the 2019 Nissan Altima.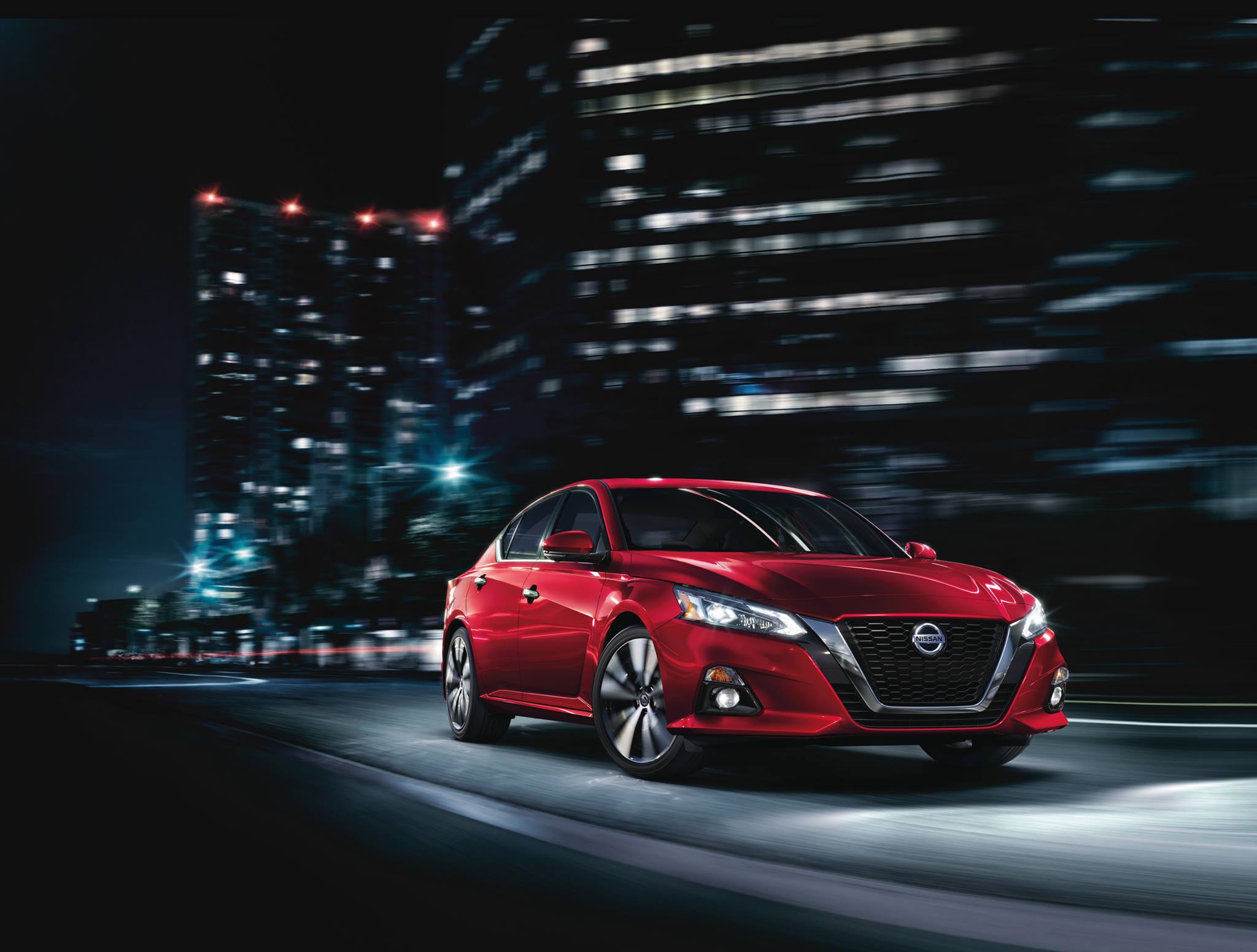 The all-new 2019 Nissan Altima is a handsomely designed replacement for a vehicle that has developed a reputation as a generic sedan. Exterior elements, such as the V-shaped grille and chiseled body paneling, give the new Altima a slightly aggressive appearance that is well-suited to other vehicles it will encounter on the road today. With a solid interior, including a comfortable and spacious seating arrangement for passengers, the 2019 Altima has an excellent 'all-around' quality to it.
Naturally, design and appearance aren't the only factors to be considered. The 2019 Altima has received numerous upgrades and improvements under the hood as well. Driven either by a standard naturally-aspirated 188 horsepower 2.5-liter engine or an available turbocharged 2.0-liter with 248 horsepower, the new Altima has plenty of pick-up and go.
All in all, the new 2019 Nissan Altima is a breath of fresh air in a vehicle segment that has become increasingly stale in the face of competition. If this latest Altima is any indication of what is to come, the future looks bright for Nissan.
Koeppel Nissan is a premier dealer of Nissan vehicles located in Jackson Heights. Proud bearers of an A rating with the Better Business Bureau, Koeppel is dedicated to a world-class customer experience with each and every visit. Give us a call at 855-244-9726 for more information on the 2019 Nissan Altima, or visit us today at 74-15 Northern Boulevard!
Nissan Dealership Long Island | NY 2019 Nissan Altima