Pickup trucks have long been a staple for auto manufacturers in the U.S. Formerly just for construction and heavy-duty work, pickup trucks have evolved into everyday passenger vehicles. Ford has dominated the pickup truck market for decades, with the F-150 being manufactured since 1948. Nissan is a much more recent entrant, and the 2019 Titan is a direct competitor. But how does it compare to the F-150?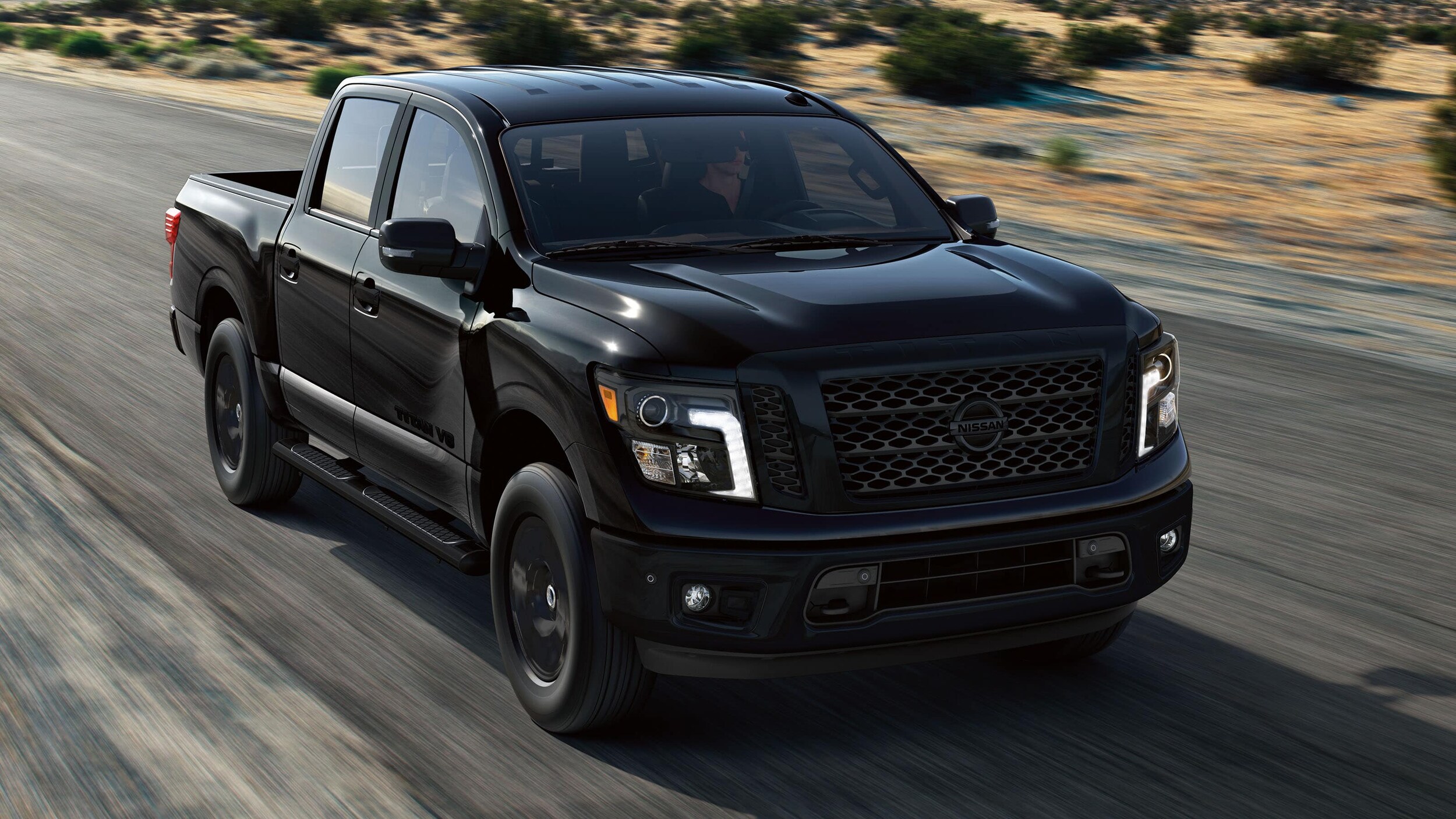 ?
Exterior
The Titan has as many trim levels as the F-150, and it does have variations that range from simple to the top-level Platinum Reserve model. The Platinum Reserve has aggressive styling, a chrome grille, and dark chrome accents, plus 20-inch wheels.
The F-150 offers more variety in some ways, with more distinctive models, like the F-150 Raptor, which has very aggressive styling and looks more like a truck. Lower priced trim models look more basic than the Titan, but they are competitive because buyers expect that in a Ford truck.
Interior
The Titan does not have trim levels as basic as the F-150, some of which resemble the plane vanilla pickup trucks of past decades. So, even with just the standard features, the Titan has a 7-inch touchscreen, Apple CarPlay, and Android Auto. Yes, you can get these items in the F-150, but in the higher trim levels.
The Titan does not have as much interior room as the F-150, in just about any dimension you care to measure (front seat headroom, rear-seat legroom, etc.). And despite the Platinum Reserve model's sticker price, overall, the interiors of the pricier trim levels look simpler than the higher trim levels of the F-150.
Performance
The F-150 definitely has the advantage, with six different engine options, from a 290-horsepower, 3.3-liter V-6, to a 450-horsepower, 3.5-liter V-6 (there is also a 5.0-liter, 357-horsepower V-8). The fastest V-6 option has a 5.1-second time from 0-60 miles per hour.
The Titan has just one engine option, a 5.6-liter V-8 with 390 horsepower and can accelerate from 0-60 in 5.9 seconds. Even so, the towing capacity of the Titan is at 9,660 pounds, eclipsed by the F-150 models, with the higher horsepower engines.
We welcome you to stop by Koeppel Nissan today for a test drive in the Nissan Titan! Please stop by and visit us at 74-15 Northern Boulevard in Jackson Heights or give us a call at 855-210-0056.