NY 2015 Nissan Leaf | New York Car Dealer
Gas prices have become rather unpredictable in recent years. It makes sense then to own a vehicle that can keep you away from the pump as long as possible. It makes even more sense to own a vehicle that leaves the pump behind altogether. Cue the best-selling electric car in the world: the NY 2015 Nissan Leaf. The Leaf has been updated for 2015 to provide even greater efficiency and improved convenience.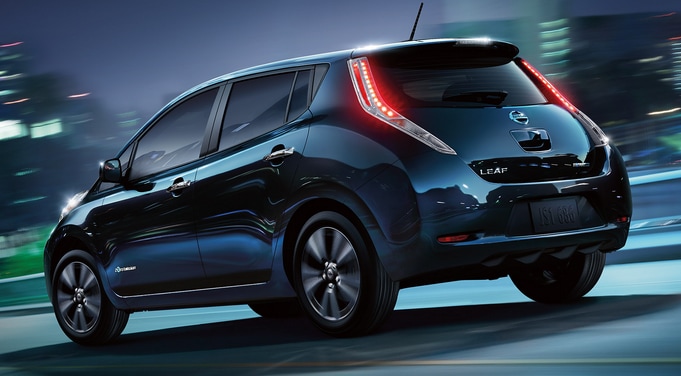 The uniquely designed Nissan Leaf exhibits the style of a small hatchback with the flair of a luxury sedan. A sloping front and sweeping headlights make the Leaf a fashionably contemporary car to drive. The cozy cabin provides a handsomely split instrument panel that heads the relaxed soft cloth interior. Helping make the 116.4 cubic foot space more comfortable and accessible are modern standard features like heated seats, steering wheel, and mirrors, full power accessories, keyless ignition and entry, automatic climate control, Bluetooth connectivity, 4.3-inch color touchscreen display, and rearview camera.
Powering the zero-emission hatchback is an 880-kW electric motor that produces 107 hp and 187 ft-lbs of torque. Paired with the engine is a responsive 1-speed direct drive transmission with front wheel drive. The main reason the world has fallen in love with the Leaf is its amazingly efficient 126 mpg city/101 mpg highway. (All mileage claims in this article are EPA estimates.) Just a few years ago mileage like this was practically unheard of. As for safety, the quirky little Leaf comes has received the highest ratings across the board and comes standard with features that include stability and traction control, side curtain airbags, emergency braking assist, front and rear ventilated disc brakes, and engine immobilizer.
Times are changing and the new 2015 Nissan Leaf knows how to keep up. Schedule a test drive with our New York Nissan Dealer today.