NY Nissan Versa | Brooklyn Car Dealer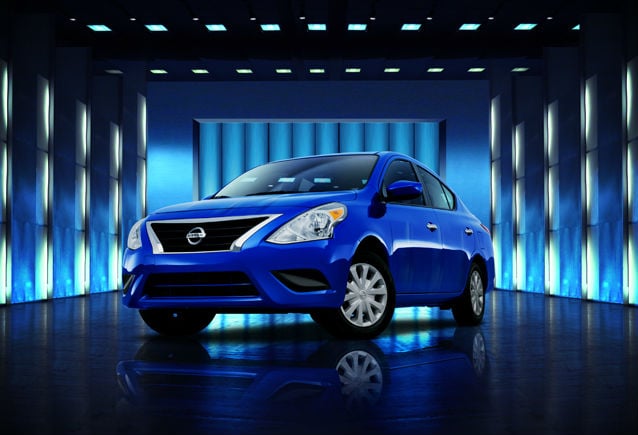 If you're looking to save money without giving up quality or performance then the new NY Nissan Versa is the car for you. With cool, modern styling paired with many good features to boot, this car is an excellent example of value for money. Also, with its 1.6-liter four-cylinder engine you will be getting up to 36 miles per gallon on the highway. That's what we call value for money. The Versa really feels like a big car in a small car's body. With ample space inside, along with a modern styling and design, you just may be the envy of the road.
Space and ride comfort are a big part of the Versa's consistent appeal. The trunk is large and you will notice plenty of space sitting in any seat of the car. The suspension is soft yet supple and can absorb even some of the bumpiest roads, allowing you and your passengers to enjoy the ride in an abundance of space and comfort. You can even enjoy driving your new Versa without being bothered by excessive road noise thanks to Nissan's sound deadening measures. Additionally, with improved aerodynamics benefiting both road noise and mpgs there's practically nothing to dislike about this car.
Your value for money also extends to the car's safety features. The Versa features roof-mounted side airbags covering all outboard occupants, standard electronic stability control, and front side-impact torso airbags. The features list is also nothing to sneeze at. New this year is added Bluetooth connectivity with hands-free calling, and the audio system also has an auxiliary port for your MP3 player, which come standard with plenty of add-on options available to suit your needs.
Regardless, the new 2015 Versa is a lot of car for your money and is the best compact sedan and hatchback on the market today. Fill out our NYC Nissan Finance form online to save time at the dealership. Then stop by our Brooklyn Nissan Dealer for a test drive.