NY 2014 370z Roadster | Long Island Nissan Dealer
If you have always coveted the look and feel of classic European sports cars, the NY 2014 370z Roadster may just make your dreams come true. With all the amenities of a luxury coup, beautiful exterior proportions, and an engine that will get you where you need to go fast, this car may be small, but it leaves a big impression.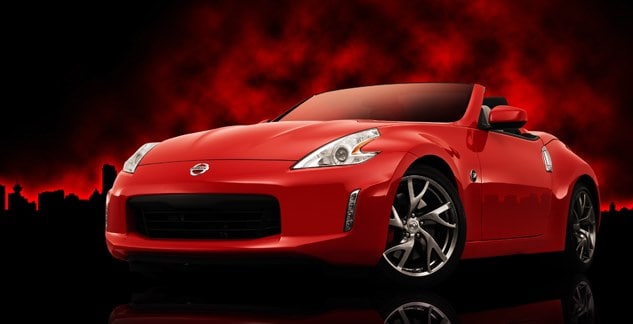 The 2014 Nissan 370z is a 2-door convertible that provides all the necessary accolades one may need while cruising through the busy streets of New York on commute to work, or just quickly running errands. It's high-quality interior features easy to read gauges, climate-control air conditioning, and comfortable sport-style seats that will make driving this car feel like a genuine experience. Additional features include four quality speakers, audio controls on the steering wheel for safe and convenient tune changing, and an auxiliary audio input for your portable music devices.
The 370z operates on a powerful 3.7 liter six-cylinder that generates 332 horsepower and is equipped with a seven-speed automatic transmission, taking you from 0-60 mph in around 4.7 seconds. Fuel economy is estimated to be 19-mpg city/26-mpg highway. The roadster also comes equipped with front and rear stabilizer bars, emergency braking assist, and passenger and head airbags.
The 2014 Nissan 370z roadster, available now at our Long Island Nissan Dealer location, is the perfect car for a drive around the city, or getting where you need to go, fast. Come in today to test-drive this and other quality new and Manhattan used Nissan cars.